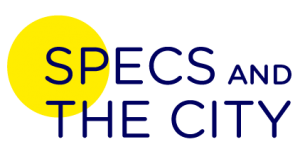 Specs and the City – Antwerp, October 8-10, 2021
The difficult and restrictive times that we have been through inspired us a format of event matching the sanitary requirements and the urge to maintain this particular link that unites the optical community. As we could not gather large groups of people in the same venue, we had to think differently: what if the venue became a city with a multitude of cosy meeting places? Even though there are now increasing signs of a progressive return to normality, the need for alternative experiences and true human relationships is stronger than ever.
Specs and the City is an invitation to business and leisure for opticians and a very flexible and easygoing event for the exhibitors.  The time of a weekend, participating brands and companies are given the opportunity to welcome their customers and prospects in the showroom they have established in one of our selection of hotels located in a reasonable walking or cycling distance perimeter.
From the Specs and the City webapp, opticians will organize their weekend in just a few clicks alternating 1 to 1 meetings with suppliers and cultural or gastronomic steps.
A real unique experience through which a city unfolds all its charms and treasures to host the eyewear community.
As a visitor you must register to use the meeting planer and optimize your stay. It is also important that we plan this event in the most secure manner. Last but not least, your registration gives you exclusive access to a wide range of offers from hotels and restaurants.
We look forward to see you in Antwerp, October 8-10, 2021.
More information here
Tapahtuman kotisivu: http://specsandthecity.eu/antwerp/